Genuine Roof Systems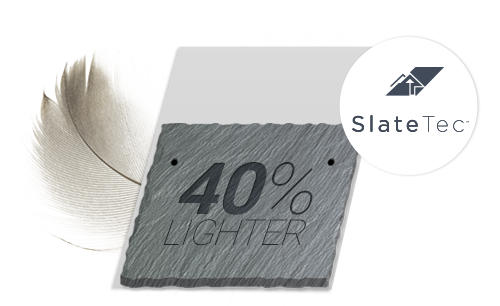 SlateTec Available on All Homes with our weight savings!
Slate Roof Replacement. Natural Elegance. Genuine Materials.
Appreciated for its inherent refinement, genuine slate tiles or handcrafted clay tile roofs have been a staple of sophistication and style in Europe and around the world for hundreds of years. Your home, business, or public institution is a reflection of your values and taste. As one of your most valuable assets, it is a statement of distinction and you want it to look its best.
However, when you consider Replacing a Slate Roof as well as Slate Roof Repair and Slate Roof Installation, the costs can be significant. That is until now!
---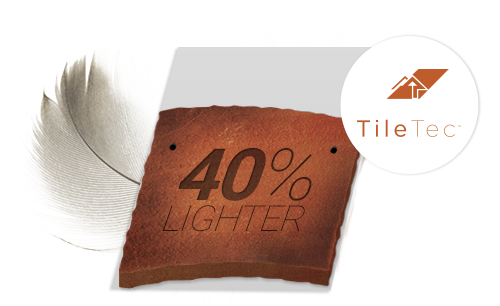 TileTec Available on Most Homes with our weight savings!
Traditional Slate Roof Aesthetics with Lighter Weight Design
Genuine Roof Systems® has revolutionized the slate and tile roofing industry with our unique installation design. Our patented interlayment approach to roof installations:
Dramatically reduces the amount of material needed—up to 40% less material
New construction: Lower engineering and structural costs
Slate Roof Replacement for Reroofs:

Slate Roof Shingles: Can replace cedar/asphalt

Clay tile: Is now attainable for most roofs

Achieves an identical look to traditional flat slab clay tiles in slate roof installation, but without the hidden overlapping excess material

Does not compromise quality; our slate roof installation uses only genuine S-1 Vermont slate and natural handcrafted flat slab clay tile

Genuine Roof Systems are backed with impressive warranties:

SlateTec®: 100 years
TileTec®: 75 years